Join us for the Early Learning Center's first day of school on September 5, 2023.
The Early Learning Center is a part of the team at Hubbard Hill. Our staff consists of our administrative, teaching, and arts teams and our advisory council. We strive to provide a faith-based experience for families that is:
Loving and Nurturing
Our staff family believes in loving children, families, and colleagues as Jesus loved us—providing the soil in which each learner can grow.
Emphasizing encouragement and active learning, our team guides children through unique experiences to develop skills for future success.
Our lead teachers hold at least bachelor's degrees and build creative lessons with powerful, creative teaching moments.
Our team intentionally plans interactions with each child, infusing contagious joy and natural wonder into each learning experience.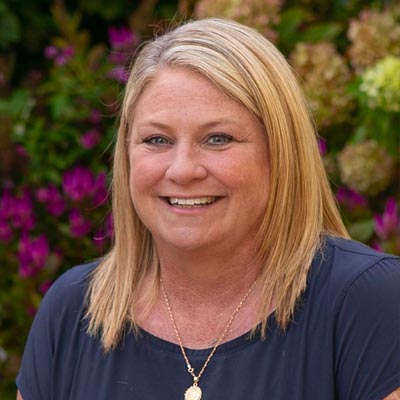 Mandy Gibbons
Executive Director
Mandy joined the Early Learning Center with over sixteen years of experience as a preschool and Kindergarten teacher at Bridges (also NAEYC accredited) and Covenant Christian School. With a B.S. in Hospitality Management from Purdue University, as well as a master's degree in Education from Bethel University/IUSB, Mandy is passionate about shaping the development of young children in their early childhood years. Most recently, she worked as a preschool director, employing best practices to create an incredible learning environment that nurtures and supports young children. With a warm and magnetic personality, Mandy has led the Early Learning Center since the fall of 2018. She attends Granger Community Church with her husband Russ and her daughters Kaylah and Kenzie. Mandy and Russ are empty-nesters!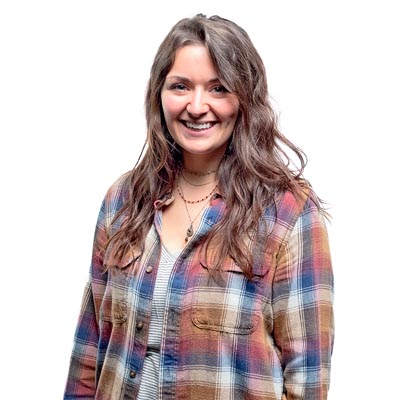 Olivia Alexander
Art Teacher
Olivia graduated with a Bachelor of Fine Arts in painting from Herron School of Art & Design at IUPUI. She has always had a passion for art and painting and has fallen in love with sharing her passion with a new generation of budding artists. She loves the creativity, wonder, and joyful spirit with which children at the Early Learning Center approach their art.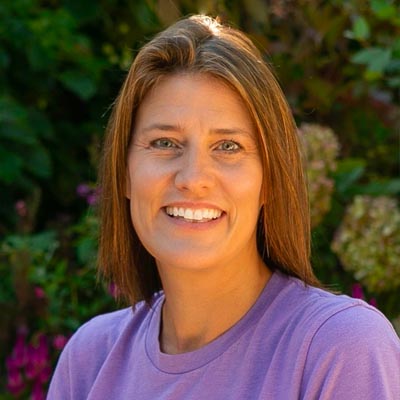 Stefanie Berger
Substitute Teacher
Stefanie has a degree from IU and is HighScope certified. She has taught preschool for nine years and loves every minute of it. She loves having the opportunity to enrich young minds through play and mindful experiences. She and her husband have been married for 18 years and have two sons.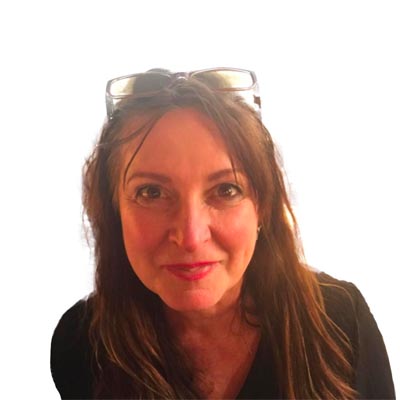 Mary has been the catering contractor of the ELC since we opened our doors 12 years ago. Mary's mission is to show people love through creating tasty food—this is evident with every creative meal and snack that she plans and prepares for our students. She cherishes the opportunity to work in a faith-based environment. Mary enjoys spending time with her granddaughters, Makaila and McKinzee, her best, most reliable taste testers for new recipes. When not working at the ELC, Mary creates floral arrangements for weddings and events.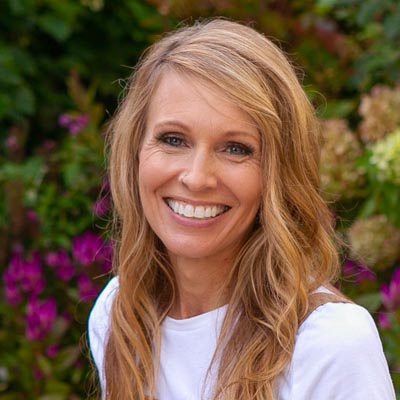 Erin Bozha
Associate Teacher
Erin has worked with children in various capacities throughout her life, including being a foster parent for many years. She is HighScope certified and is working on her associate's degree in Early Childhood Education. She has two daughters and a son. In her free time, Erin enjoys working out and going to car shows with her son.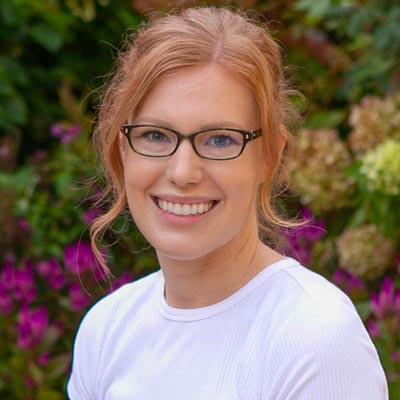 Nicole Burkus
Lead Teacher
With a bachelor's degree in Elementary Education from Indiana University South Bend, and a master's degree in Early Childhood Education through Ball State University. Nicole has years of experience with young children, including teaching Kindergarten in South Bend schools. Her passion is creating a rich environment that encourages young children to explore and discover the world around them. In her free time, Nicole enjoys being active outdoors and spending time with friends and family.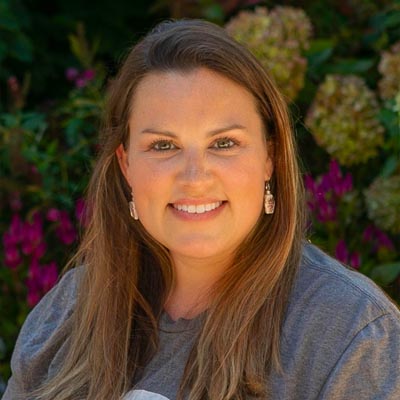 Holly Case
Master Lead Teacher
Holly is the Lead Teacher in our Journey pre-k class. She has experience teaching multiple ages in early childhood programs and public-school Kindergarten. She has also directed a NAEYC-accredited center but found that her passion is directly working with children in the classroom. She received a master's degree from Ball State University in Elementary Education with a Master Teacher Certificate after being awarded the TEACH scholarship. She is HighScope certified and loves the curriculum and their Conflict Resolution Strategy. Holly is married to the love of her life, Ryan, and together they have two sons, Lucas and Henry, who light up their lives. Holly looks forward to building a relationship with your family as together, we seek to best educate and care for your child!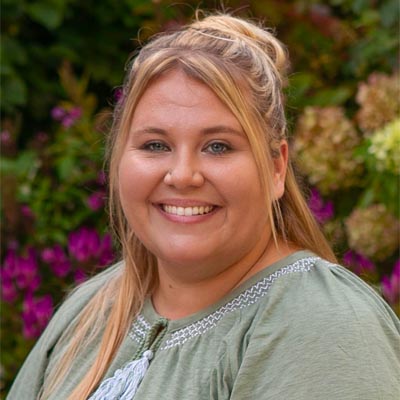 Kelly Charlton
Associate Teacher
Kelly has been on the ELC staff as an associate teacher since 2021. She is HighScope certified and recently earned a CDA certificate. Kelly is currently in pursuit of a degree in Early Childhood Education. Sharing the love of Jesus is her calling, and working with children is Kelly's passion. A single mother of two amazing daughters, Kelly enjoys spending her free time with her family.
Katelyn DeJong
Associate Teacher
Katelyn has been an associate teacher at the ELC since 2019. She is currently working on earning a business degree. Katelyn cherishes the relationships she can build with the children in her class and loves watching them learn and grow throughout the year. She has a twin sister, Lauren, an older sister Leanna, and a younger brother, Andrew. Most of Katelyn's free time is spent at the barn riding and caring for her horses, Bentley, Finn, and Rory. In addition to showing her horses in the summer, she also teaches while providing riding lessons in the community.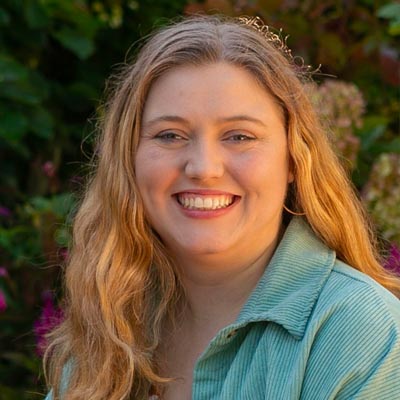 Marissa Downer
Associate Teacher
Marissa loves working with children and sharing her love for Jesus with them. She has grown up in a faith-filled household and continues to volunteer at church. Marissa's spiritual gifts are to love, guide, and teach young children. Marissa graduated from Clay High School and is working toward her associate degree in Early Childhood Education. In her free time, you'll find Marissa with family and friends.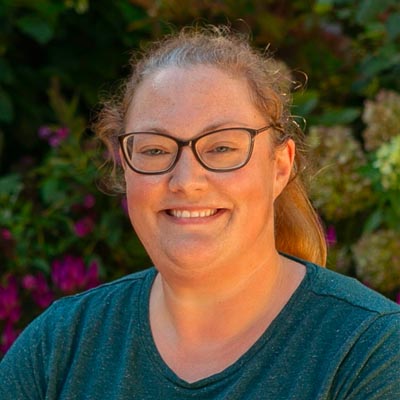 Casey Fike
Associate Teacher
A member of the Early Learning Center since 2014, Casey will teach in the Explorer pre-k classroom. She graduated from Bethel University with a Bachelor of Arts in Exercise Science. Before her career at the ELC, Casey worked with young children as a nanny. When she's not working Casey likes spending time with friends, going to the beach, and reading.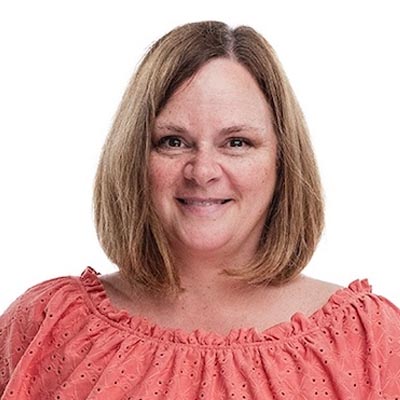 Kathy Greve
Assistant Director, Intergenerational Experiences
Kathy joined the staff of the ELC in 2021. She earned a Bachelor of Science in Elementary Education with a minor in Kindergarten from Ball State University. Kathy has 30 years of teaching experience, with most of her time spent with kindergarteners. She loves witnessing the learning process with children. In her new role at the ELC, Kathy is overjoyed to create intergenerational experiences for our students and the residents at Hubbard Hill Living Wisdom Community. Kathy and her husband, Dan, are the proud parents of two children, Meredith and Aaron. In her free time, you'll find Kathy making memories with family and friends or cooking, gardening, and reading at home.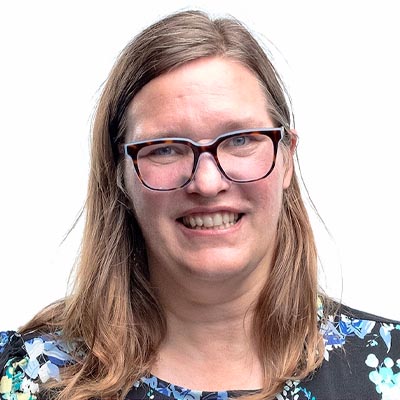 Carla Gull
Naturalist Teacher
Dr. Carla Gull provides environmental education to our students at the ELC. She teaches beginning college classes online with the University of Phoenix. Carla hosts the podcast Loose Parts Nature Play and shares insights on Loose Parts Play and Inside Outside Michiana on social media. She facilitates professional development in early childhood and enjoys finding frogs with her 4 boys at the stream. She researches tree climbing, outdoor classrooms, and the theory of loose parts. You can also find her at loosepartsnatureplay.com.
Mitzi Holland
Substitute Teacher
Mitzi loves working with children and assists all classrooms at the ELC as a beloved substitute teacher. Mitzi graduated from Valparaiso University with a bachelor's degree in Business Administration. She's married to Jim and they have three adult children who are all graduates of Indiana University. Mitzi has become a Hoosiers fan, but still cheers for the Crusaders! In her free time, Mitzi enjoys playing tennis, reading inspirational books, being in nature, and is a huge dog lover.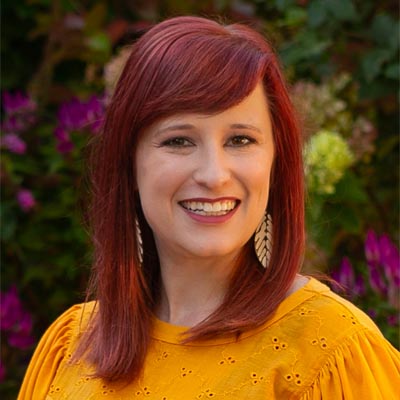 Ashley Korsmo
Associate Teacher
Ashley's teaching career at the Early Learning Center started in 2014. She has an associate's degree in Early Childhood Education and is HighScope certified, having experience from infants to school age. Ashley's greatest passions are Jesus, reading, and spending time with family. Her interests include Marvel (specifically Captain America), Christmas (it truly is the best time of the year), and enjoying God's creation through nature.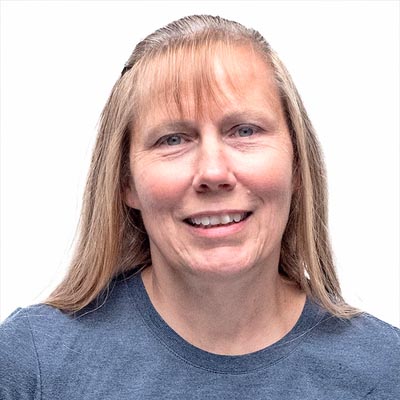 Debbie Lanning
Food Coordinator
Debbie enjoys children and food! She came to the Early Learning Center after working 15 years with Penn-Harris-Madison Schools in Food Service. Debbie can be found in the kitchen, lovingly preparing and delivering our snacks and lunches to each classroom at the ELC. Debbie and her husband, Tim, have two sons, Matt and Josh.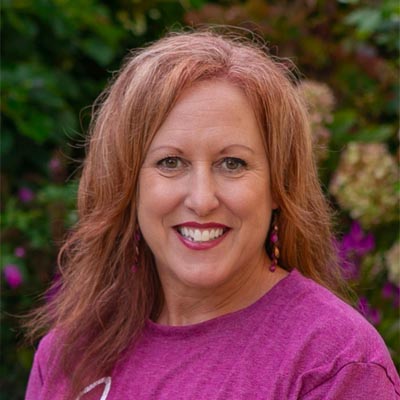 With four kids of her own, Peggy has loved working with children for as long as she can remember! She has been with the ELC since 2019. Her favorite part of her job is building relationships with families and staff. She and her husband, Spence, love this stage of life when they can enjoy their adult children while being "Gigi" and "Papa" bring them more joy than they deem possible.
Stacey Mullins
Lead Teacher
Stacey graduated from Bethel College with a degree in Early Childhood Education and has been HighScope certified since 2005. She describes working at the ELC as her dream job and loves building relationships with the families of her students. When she is not in the classroom, Stacey and her husband are busy restoring homes and turning them into rentals. Any free time is spent outside with family. They have one daughter who is 13 and shares a love for animals, traveling, and antiques.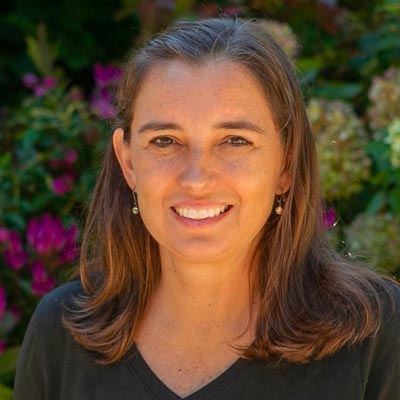 Michelle Pittman
Associate Teacher
Michelle holds a bachelor's degree from Purdue University in Psychology and Sociology. She has over 11 years of experience working in early childhood education. Michelle served as the MOPS children's program coordinator at her home church for many years. She and her husband, Mark, have three children, two sons and a daughter. Michelle enjoys gardening, walking, and spending time with her family in her free time.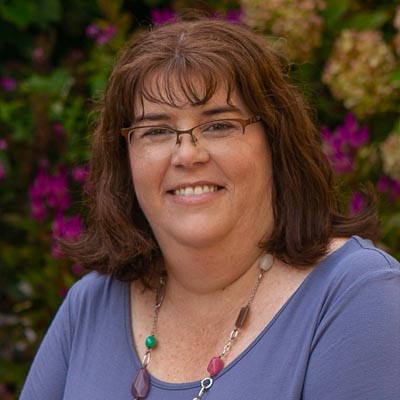 Jenny Rairdon
Associate Teacher
Jenny earned a bachelor's degree in Elementary Education with a minor in Early Childhood Education from Indiana University. She has been at the ELC since it opened in 2012. Jenny has a passion for teaching preschool-aged children. She and her husband, Mike, have three children, Lindsay, Ben, and Jake. Jenny spends her free time thrifting, upcycling, and caring for her three cats.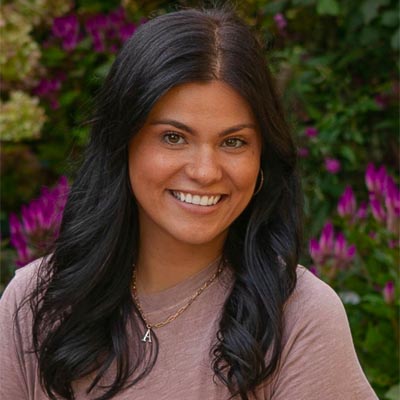 Abby is the Lead Teacher in the Explorer pre-k classroom. This is her fifth year teaching pre-k and following the HighScope curriculum. Abby graduated from Grand Valley State University with a bachelor's degree in Sociology. She is currently pursuing a master's degree in Early Childhood Education from Indiana Wesleyan University. Abby is passionate about child-led education, open-ended learning opportunities, and HighScope's Conflict Resolution Strategy. Outside of school, she enjoys attending concerts, watching baseball, and spending time with family and friends.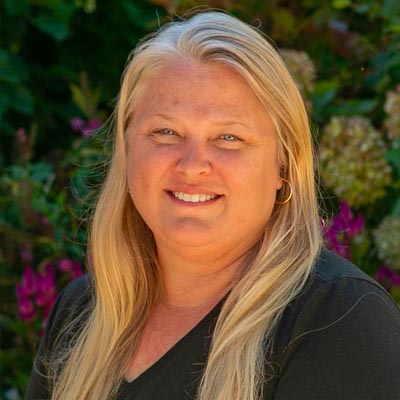 Heather Swanson
Associate Teacher
Heather has been with the ELC since 2018. She is a HighScope-certified infant toddler and preschool-trained teacher. Heather has worked in the Early Childhood field for over 30 years. She and her husband, Peter, have four children. She loves to spend time with her family, which includes two granddaughters.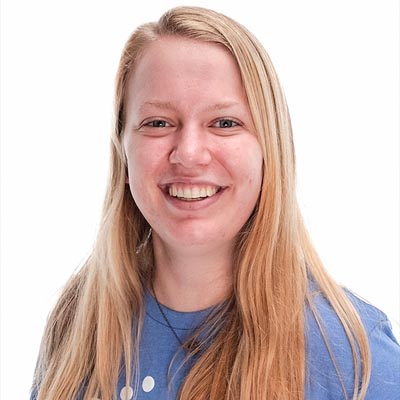 Megan Swanson
Substitute Teacher
Megan has been helping with ELC for the last couple of years. She is a full-time student at Indiana University South Bend, earning a bachelor's degree in social work. Megan has worked with the Boys & Girls Club as an assistant teacher, leading summer activities for the students. Megan values her faith in God and credits her parents for raising her and her older brothers and sister in a loving, faith-filled home. In her free time, Megan enjoys relaxing while reading and spending time with her friends and family, especially her two young nieces.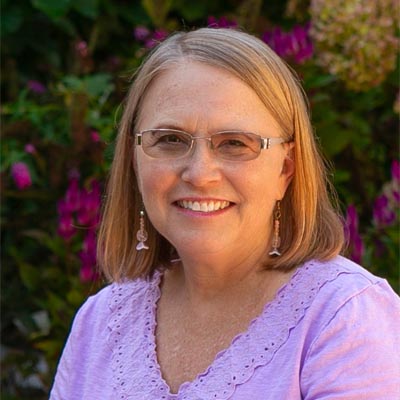 Jill Thompson
Associate Teacher
Jill has a double major in Elementary Education and Early Childhood Education and is HighScope certified. She has been with the Early Learning Center since it opened in 2012. Jill has a passion for the young children and families of the ELC. She lives in Edwardsburg with her husband and has two married daughters and three grandchildren. Every summer, Jill enjoys nature, gardening, and hosting "Grandma Camp" for each grandchild individually.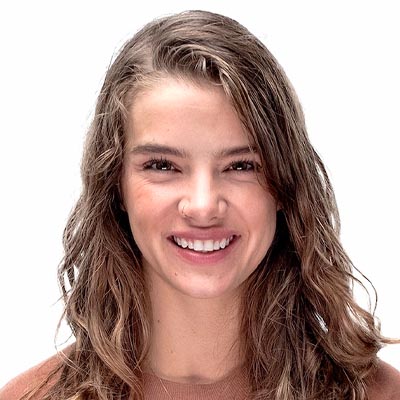 Madeline Logan Williamson
Music and Movement Teacher
Madeline holds a bachelor's degree in Contemporary Dance and Kinesiology from Indiana University and is a trained Pilates instructor. She has taught a variety of dance styles and techniques at local dance studios and non-profit organizations, as well as at public and private schools. Madeline believes that dance and movement are extraordinary tools for developing body and spatial awareness, coordination, creative thinking, and confidence—dance is for everyone! She enjoys cooking, reading, rehearsing and performing with New Industry Dance, and spending time with her husband and their dog.